Not many people have heard of Shabana Basij-Rasikh, but perhaps more people ought to. This young woman is a powerful advocate for the education of young girls. She has been very successful with bringing education to girls in Afghanistan – including the founding of a non-profit school in Kabul while she herself was still in college.
Shabana Basij-Rasikh was born in Kabul, Afghanistan and lived there while the Taliban were in power. Her early years of school consisted of attending secret school and, later during her formal schooling, having to sit outside in tents for class because her school did not have adequate resources to accommodate all of its students.
Then, when she was 14, she qualified for a US-sponsored Youth Exchange and Study program and soon found herself attending high school in Onalaska, Wisconsin. During her time in high school in Wisconsin, she found herself being asked questions such as "Do you know Osama bin Laden?". Hearing this was shocking to her because she was forced to realize that as an individual who was Muslim and Afghan, her peers in the US may have had preconceived notions about her which led them to question whether or not she was a terrorist. The truth was that bin Laden worked with the same Taliban regime that caused Shabana to lose her freedom and access to education. After her interaction with her classmates, Shabana decided that she wanted to challenge the preconceived notions about Afghanistan by educating Americans about the reality of what her country and her culture were like. [For more about this interaction,
read here
]
After high school, Shabana attended Middlebury College in Vermont, where she graduated magna cum laude in 2011. While in college, this young woman co-founded the School of Leadership, Afghanistan (SOLA), a non-profit school meant to give young Afghan women access to quality education. The school currently has 39 students hailing from 22 provinces in Afghanistan. Graduates from SOLA, who have moved on to receive further education, have also been successful. Since 2008, more than 45 alums have received scholarships valued collectively at more than $9.3 Million. These alumni have also gone to schools internationally in Bangladesh, Kyrgyzstan, Jordan, the UK and the United States.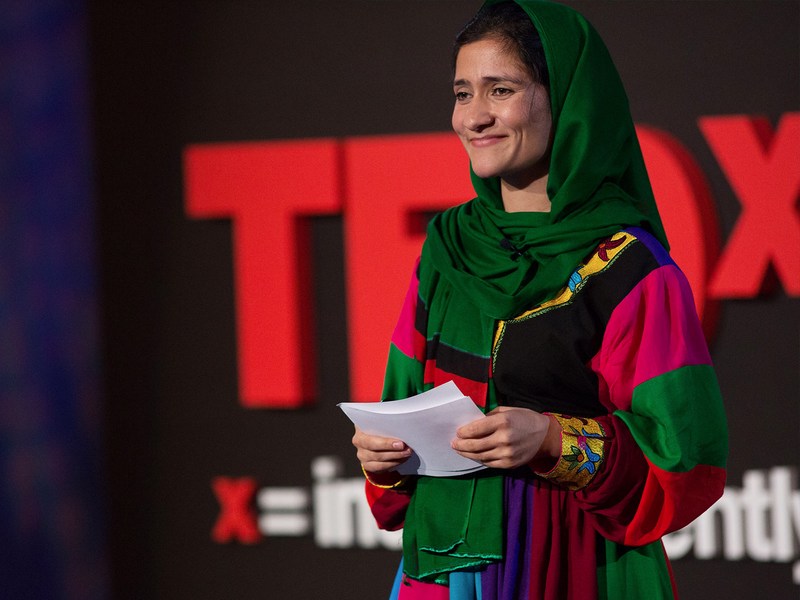 While the development of SOLA is a major accomplishment, it is not Shabana's only success. While still at Middlebury, Shabana also received a $10,000 Davis Peace Prize which allowed her to fund the construction of nine wells in Kabul in one summer. In the same four years, she also founded HELA, a non-profit organization that has a long-term goal of aiming to reduce female illiteracy rates in Afghanistan. After college, Shabana's efforts have led her to meet Hillary and Chelsea Clinton, and be interviewed by Christiane Amanpour. In 2012, she presented her own
Ted Talk
about the power of educating young Afghan girls. She is also the global ambassador for
Girl Rising
– a movement to invest in girls' education around the world. In 2014, Shabana was named one of National Geographic's 2014 Emerging Explorers and was also named on of CNN International's Leading Women of 2014.
Today, Shabana Basij-Rasikh is a strong young woman who is not only an advocate of educating young girls, but who is also extremely determined to act in ways that help her cause – as seen by all that she has accomplished thus far in her life.
To read a blog written by Shabana, posted on the Clinton Foundation website, please click here. To learn more about Shabana Basij-Rasikh and SOLA, please click here.